Rugby Success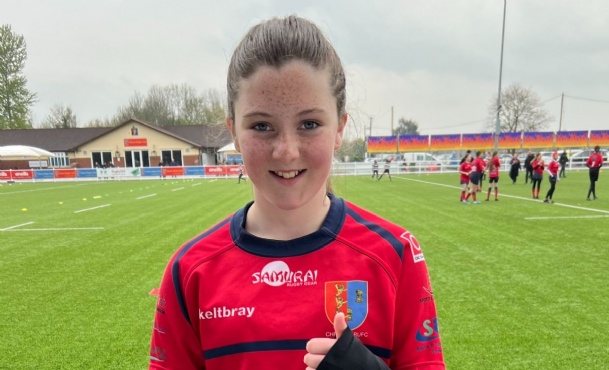 Isla Belshaw (Year7) started playing rugby for Crewe and Nantwich Under 12's Roses in October 2022 having never played before. She has been consistently turning up to training twice a week and has played matches almost every Sunday since she started. Her dedication and attitude mean she is well respected within the team and have enabled her to build strong relationship with her teammates and the coaches/manager.
Isla has shown that despite rugby being a totally new sport for her and having no experience previous you can go on to achieve big things. She has played against teams all over the northwest and finished up the season by representing her team, playing alongside Chester RUFC in a tournament against teams from all over the UK. Isla even scored her first try in the last match of the year which was a massive moment in her rugby career to date.
Isla finished the season being awarded the "Coaches Player of the year" trophy for her outstanding contribution to rugby, being an amazing team player, building up her teammates (even the opposition) when times were tough in a match.
She has grown to be a well respected member of her rugby team, and we wish her all the best as for the new season when she moves up to play for Crewe and Nantwich under 14's. It is fabulous to see you enjoying the game, well done Isla we are all really proud of you