World Book Day Celebrations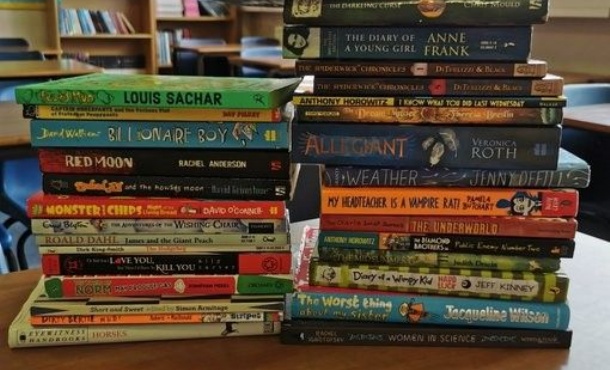 On Friday 4th March the school celebrated 25 years of World Book Day. We had a non-uniform day with the money raised being used to buy new books for the library. All students received a voucher that can be used for one of ten new World Book Days or £1 off any other book.
At 10:30, everyone on site was encouraged to Drop Everything And Read. It was fantastic to walk around site and see so many staff (and students) absorbed in their books!
We also had a large number of books donated by members of the school community to start our own Hidden Book Club. Books are hidden around site for students to find and take home to read. Once they have finished reading the book, they are encouraged to re-hide it around the school for someone else to find. It's been really interesting to see where the students have found to find the books!