Supporting the humanitarian crisis in Ukraine - Message from Mr Harrison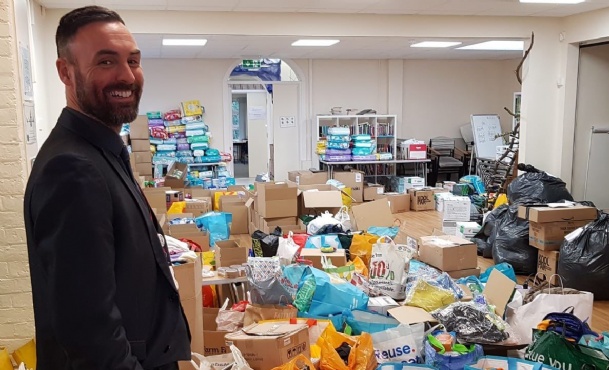 I have been absolutely overwhelmed by the incredible response to our call for donations as part of the NEP collective work to take supplies to Ukraine. I will be sharing some photographs on Twitter, so you can see what an unbelievable effort we have made together as a school. To put it in context I was planning on popping the seats down in my car to fit it all in... we ended up filling the entire school minibus!
We did however end up having to take our collection to Bridgemere a few days earlier than I originally anticipated due to their understandable need to take time to sort and reorganise the donations from lots and lots of schools. Since we left today we have already had more donations at Malbank, and we know there are parents that plan to bring in donations on behalf of their places of work this week. As such, we want to continue the good work and will continue to take donations until the end of next week whereby we will hopefully have secured another means of transport to get the supplies to those who need them.
Thanks again for all your support - it is genuinely incredible to see what we have done together.
Yours,
John Harrison
Headteacher