Faraday Challenge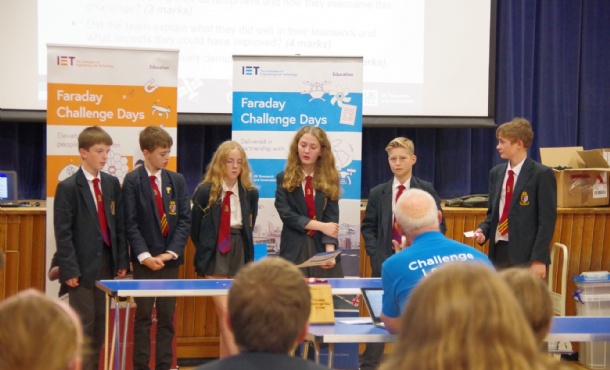 On Wednesday October 5th 2 teams of 6 year 8 students took part in a national competition called the Faraday Challenge. This was an engineering design and make task where the students had to use their initiative and creativity to design a Vertiport which would facilitate the vertical landing and sorting of parcels for the delivery drones of the future.
The students had a budget and were able to select from a range of components and materials from which to realise their designs. The teams then had to present their ideas to the assessor and the other teams present on the day.
Our students performed incredibly well and did themselves and the school proud in what was a closely fought competition.